on Wed Sep 21, 2016 4:10 pm
1. Username On Steam:Mr.WereWolph - Youtube
2. Username In Game:Mr.WereWolph - Youtube
3. Steam ID:STEAM_0:0:100779434
4. Reason Of Ban: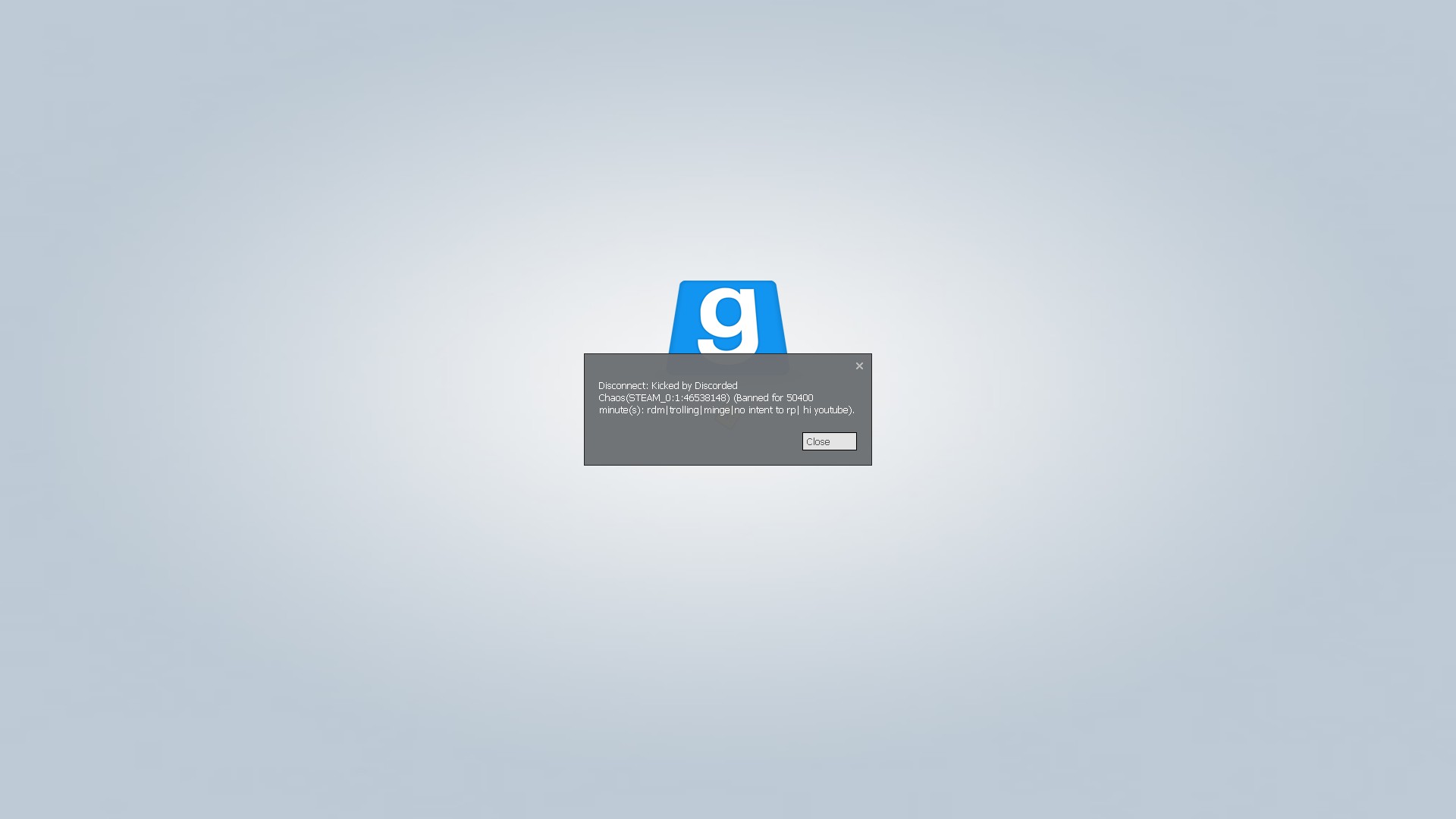 5. Why Should We Unban You Or Why Do You Believe Your Ban Was False: None of these accusations are true except for RDM, which I did because I was gagged by someone unrightfully and then killed him for admin abusing (While not on duty)
6.Any Proof Showing Your Ban Was False:Oh yes, an entire video, hope you enjoy (Uploading at the time of posting)
7. Anything Else You Would Like To Add To Support Your Application
LOTS OF ADMIN ABUSE, don't really want to play on this server if all of the admin are untrained and abusing like this.
The base of my repeal is because the same guy who I rdm'd banned me for 35 days and doesn't seem to understand how that is unfair to me as a loyal player of the server since before September 2015.
on Thu Sep 22, 2016 2:12 pm
The video isn't working for me. If there is any other evidence or if you could repost video, that will be gladly appreciated.
on Sun Sep 25, 2016 3:03 pm
Please Re upload your video it seems you may have deleted it
Please Reply In The Next 48 Hours Or You Apply Will Be Denied!
on Sat Oct 01, 2016 6:20 pm
Denied!
Please Follow The Unban Appeal Format And Real Supply Proof!
This Application Will Be Locked And Moved So Please Create A New Thread, Thank
You.

Permissions in this forum:
You
cannot
reply to topics in this forum